Theme: Network Challenges in Africa, including Disaster Management
Africa has made considerable gains with regards to network communications in the last decades. It's Internet penetration grew by more than 400%; its international bandwidth has been multiplied by 20 in just five years between 2009 and 2014; during the same period Africa's terrestrial backbone has doubled (Internet Society, Internet Development and Internet Governance in Africa, 2015). This achievement required considerable private and public investment and brought hope for Africans, particularly its youth.
However, all these hopes might be dashed by the increasing number of  network shutdowns in Africa and the developing world in general. For example,  just in 2016, there were at least 56 shutdowns of the Internet around the world, most of them in developing countries. These shutdowns affect individuals and organizations that depend on the Internet for their daily lives. At the "Keep it on" workshop in Nairobi at the African Internet Summit, around 30 young participants listed the reasons why no one should shut down the Internet and there were many. 
Given these network challenges, there are serious implications for advanced network and disaster management. Critical communications essentially means the ability to deliver communication where conventional networks cannot meet the required demands.  Such Communication is critical during and immediately after a disaster situation, an important component of response and recovery, in that it connects affected people, families, and communities with first responders, support systems, and other family members. Reliable and accessible communication and information systems is key to a community's resilience .  The role of communication technology has been recognized as integral to disaster management for a long time. New communication and information technologies, for example the huge role 5g technology could play in advanced network and disaster management, have emerged over the last two decades, that lend themselves to greater possibilities of integration of different communication systems. The interoperability of various communication systems including internet, mobile phones, fax, e-mail, radio and television is increasingly becoming functional. As a result, the possibilities for application of communication technologies in mitigation and prevention of disasters is also increasing.
Confirmed Contributors (Name Order)
 Artur Mendes, Commercial & Marketing Director, Angola Cables  
 Brian Jakins, Regional VP, Africa Sales, Intelsat
 Chad Lamb (Dr.), Chief Systems Architect, XKL
 Jassem Nasser, Chief Strategy Officer, Thuraya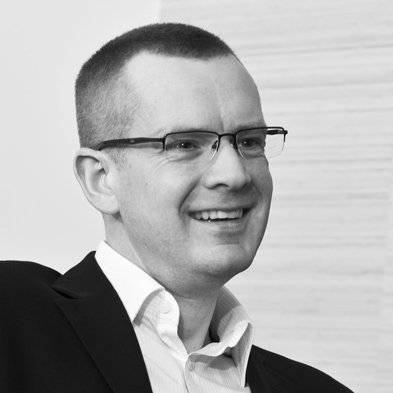 John Naylon (Dr.), CTO & co-founder, Cambridge Broadband Networks Limited
 Mariam Abdullahi, Telco Industry Lead, SAP Africa
 Motaz Al Ma'ani, Senior Director & General Manager, MEA, Delta Electronics
 Paul Marshall, Chief Customer Officer, Eseye
 Pierre Havenga, Managing Director, MEA, Vertiv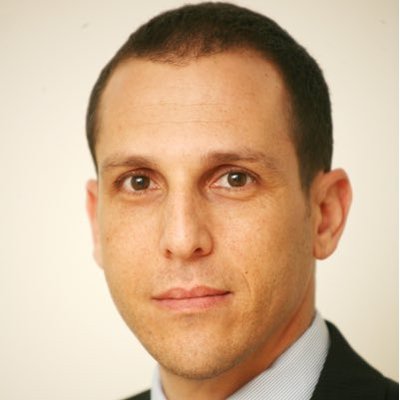 Sagi Subocki, VP Products & Marketing, Softil
 Shane Leahy, CEO, Tola Mobile
 Simon Gatty Saunt, VP, Sales Fixed Data, EMEA, SES Networks
 Nick Viney, VP, UK, Ireland & South Africa, McAfee
 Scott Wilkinson, Senior Director, Portfolio Marketing, ECI Telecom
---
Distribution
Total copies: 22,854
AfricaCom,  Cape Town, South Africa, 13-15 November 2018 

 –  12,000

Job title breakdown
Public sector
Private sector
Government ministers
Under ministers
Regulators
Senior civil servants
State ministers
Presidents
Chief executive officers
Directors
Finance directors
Regional directors
Organisational breakdown
Network Operators
Ministries of Communications and advisers
Regulatory authorities and advisers
Manufacturers
Service providers
Major corporations in the region
Global telcos
Multinational corporations
Geographical breakdown
Algeria

Angola

Bahrain

Benin

Botswana

Burkina Faso

Burundi

Cameroon

Cape Verde

Central African Republic

Chad

Comoros

Congo-Brazzaville

Congo, Democratic Republic

Côte d'Ivoire

Djibouti

Egypt

Equatorial Guinea

Eritrea

Ethiopia

Gabon

Gambia

Ghana

Guinea

Guinea-Bissau

Iran

Iraq

Israel

Jordan

Kenya

Kuwait

Lebanon

Lesotho

Liberia

Libya

Madagascar

Malawi

Mali

Mauritania

Mauritius

Morocco

Mozambique

Namibia

Niger

Nigeria

Oman

Palestine

Qatar

Rwanda

Sao Tome & Principe

Saudi Arabia

Senegal

Seychelles

Sierra Leone

Somalia

South Africa

Sudan

South Sudan

Swaziland

Syria

Tanzania

Togo

Tunisia

Turkey

UAE

Uganda

Yemen

Zambia

Zimbabwe