Dear Colleague,
On behalf of our partner, Connect World, we invite you to enter your innovative product or service in the GSMA Global Mobile Awards to receive the recognition it deserves. The Global Mobile Awards honour excellence and innovation in mobile communications and are the most coveted prizes in the mobile industry. But don't take our word for it, listen to our past winners for the real proof:
"We think of the GSMA awards as being Oscars in mobile and a lot of our tech heroes have won awards there, so for us it was really a no brainer to enter the competition. We always dreamed about winning one of those illustrious awards."
– Dr. Ben Medlock, CTO, Swiftkey, Most Innovative Mobile App Winner
Watch the video testimonial featuring Swiftkey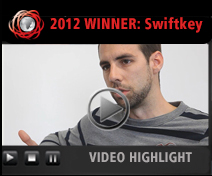 "We entered the Global Mobile Awards because we believed in our product, we believed we could win, and we also wanted independent validation from our peers in the industry and also from the independent jury at the GSMA's. We believed that we can use this as a driver for our global sales as well"
– Chioma Opara, Regional Sales Director, West Africa, Flexenclosure, Green Mobile Award Winner
Watch the video testimonial featuring Flexenclosure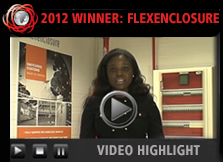 "Entering the GSMA gave us the perfect platform to demonstrate SYNC with Emergency Assistance and position us credibly within the technology space at this event. Emergency Assistance has won a number of awards in the US and we hope to replicate this in Europe and felt the GSMA offered Ford a great opportunity to do just that."
– Jay Ward, Senior Manager, Ford of Europe Technology Communications, Ford Motor Company Ltd., Best Mobile Innovation for Automotive, Transport or Utilities Award Winner
Want to get your mobile solution this type of global exposure? Enter the GSMA Global Mobile Awards now! The Call for Entries closes on 30 November, so act soon.

Kind regards,
Mark Smith
Director GSMA Global Mobile Awards
P.S. Several Global Mobile Awards sponsorship opportunities are available. With these you company can:
Gain premium exposure during a unique, prestigious networking event that celebrates the best in mobile products, services, content & initiatives

Showcase your leadership, ingenuity, and innovation in front of an elite audience of key decision-makers from across the globe

Network with industry leaders, influential media, analysts and celebrities in a prestigious environment

Enhance your industry standing by affiliating your company with the GSMA, the largest and most influential association in the mobile industry
For full sponsorship details, email: sales@mobileworldcongress.com or phone: +44 (0) 20 7356 0616 for more information.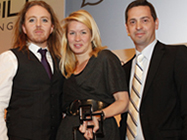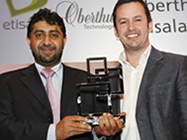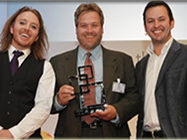 If you wish to be removed from emails sent on behalf of GSMA, please click {unsubscribe}here to unsubscribe{/unsubscribe}.

All brands and products are the trademarks of their respective holder/s.
© 2012 GSMA. All rights reserved.
Suite 450, 1000 Abernathy Road, Atlanta, GA 30328, USA